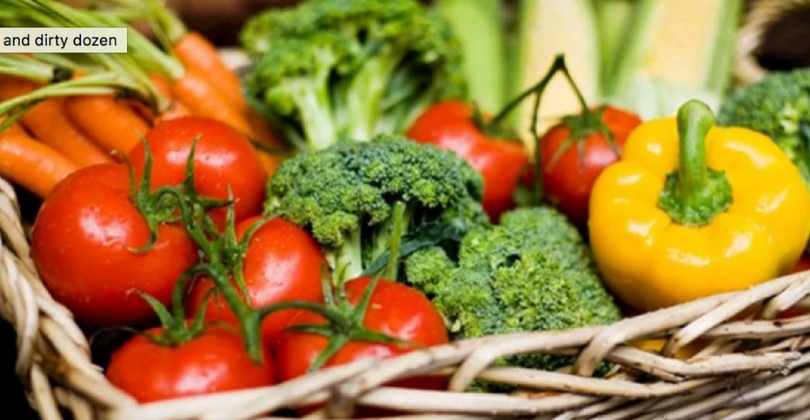 The Environmental Working Group (EWG) came out with its 2018 "Dirty Dozen" and "Clean Fifteen" lists — a list of fruits and vegetables with the highest and lowest amounts of pesticide residue. Sadly, strawberries topped the "Dirty Dozen" list; in fact, one sample of strawberries had 22 different pesticide residues!
Nearly 70 percent of the conventionally grown produce studied was contaminated with pesticide residues. While it's more important today to eat more fruits and veggies many people don't realize that washing conventional produce does not remove all the harmful toxins. A 2017 Harvard School of Public Health study found an association between eating high-pesticide-residue produce and fertility problems among both men and women!
In early 2017 the U.S. Environmental Protection Agency (EPA) was on track to ban all uses of a particularly heinous pesticide, chlorpyrifos on foods; however, administrator Scott Pruitt withdrew the decision after the manufacturer, Dow Chemical, complained...
"With EWG's guide, consumers can fill their fridges and fruit bowls with plenty of healthy conventional and organic produce that isn't contaminated with multiple pesticide residues," said Sonya Lunder, senior analyst with EWG.
Let's pay attention to what we put into our body and demand toxin-free foods. Locally sourced, organic food is always best. For those of you who don't always have access to this or budget restrictions make it challenging you can still vote with your dollar. Use this year's EWG list of the "Dirty Dozen" and the "Clean Fifteen" to help guide your purchases
The Dirty Dozen:
Strawberries
Spinach
Nectarines
Apples
Grapes
Peaches
Cherries
Pears
Tomatoes
Celery
Potatoes
Sweet bell peppers
+Hot peppers
The Clean Fifteen:
Avocados
Sweet corn
Pineapples
Cabbages
Onions
Sweet peas (frozen)
Papaya
Asparagus
Mangoes
Eggplants
Honeydew melons
Kiwis
Cantaloupes
Cauliflower
Broccoli
For a full list of where various fruits and veggies rank, visit the EWG website.