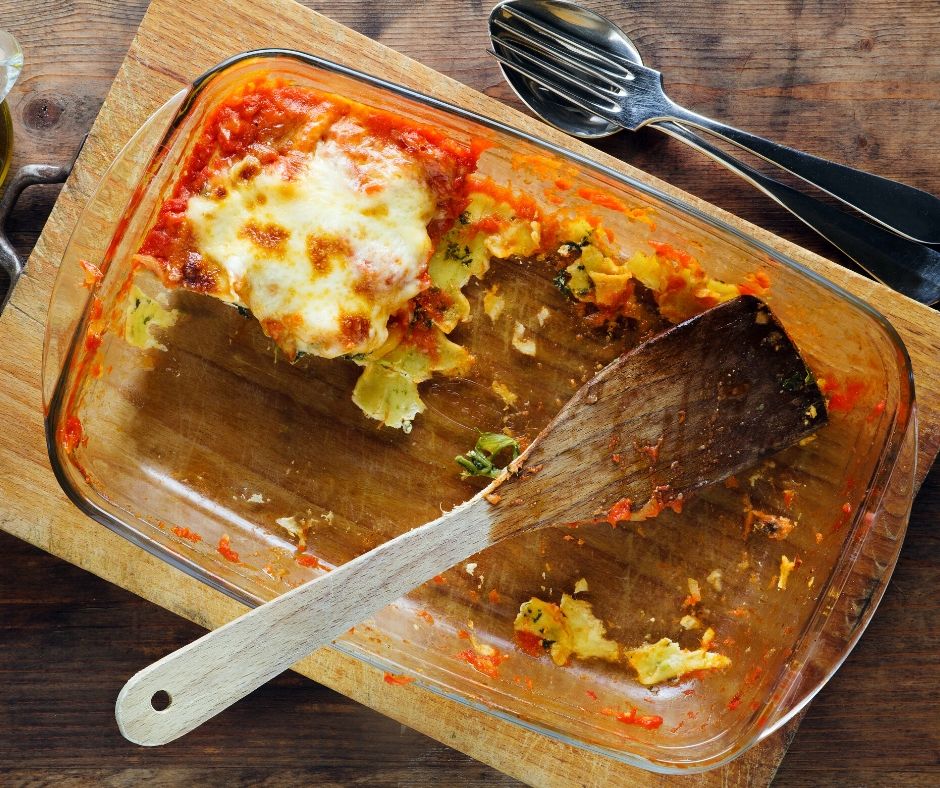 For this Zero Waste Wed we're going to address leftovers. I used to be HORRIBLE about letting food go to waste, until I learned a few tips and tricks along the way.
When I was a paramedic, I had the pleasure of working alongside a great crew at Fire Station 20 in San Diego. There were some phenomenal chefs. In fact, they taught me how to grill, make ridiculously delicious salads, and reshape leftovers into new meals. Eating leftovers doesn't have to have the same flavor profile as the first time around. Every Wed we had what was called refrigerator soup. It was just what it sounded like, soup made from all of the left overs in the fridge. This is more of an advanced skill, one I haven't mastered, so below are my favorite left over hacks:
Stir fry everything- When I have left over meat (chicken, steak, lamb, pork, whatever), I simply cut it up and stir fry. I heat a pan with my favorite oil (organic grass fed butter, olive oil or coconut oil) add whatever veggies I have lurking in my fridge (my go to staples are mushrooms, zucchini, onion, asparagus, and green beans) then when the veggies are about 3 minutes from done I throw in the chopped (cooked) meat. I'm a sucker for soy sauce so I often add it to season, flavor, and add a bit of moisture. Braags is a great low sodium alternative that tastes a lot like soy sauce. Feel free to add a bit of your favorite seasoning here or your favorite olive oil or vinegar based dressing. Eat it as a protein bowl, as lettuce wraps, or serve over rice or chow mein noodles.
Stuffed potato- Potatoes make a filling quick meal. They are also a fantastic vessel for left overs. If you have cooked veggies, meat, and/or sauces they often are fantastic on a potato. Simply bake the potato(s), heat up a skillet with your favorite oil, add fresh onion and garlic and sauté until almost done. Add in your left overs, then pour over the sliced baked potato. Feel free to add cheese, vegan alternatives, and greek yogurt (makes an amazing sour cream substitute), and enjoy!
Fried Rice- If you have left over rice, fried rice is a no brainer. It tastes best with day old rice, so you are primed and ready to go. Simply heat up some butter in a skillet, sauteé finely chopped onion, garlic and mushrooms. Then add the cold rice to the skillet and add a bit more butter or oil (the rice will pull all the moisture from your pan). Then add left over veggies if you have any or add in a frozen veggie medley or green peas (a great food staple to keep on hand), and cashews or nuts if you're into that kind of thing. Once almost done add a generous amount of soy sauce, garlic powder, toasted sesame seeds (if you have them) salt and pepper.
Bodacious Burritos- You can make burritos out of most solid left overs. Rice, potato, veggies, protein all can be thrown into a burrito. You can even make cold lunch wraps with left over cucumber, tomato, avocado, cream cheese, lemon juice, salt and pepper. I almost always start by sautéing onions and garlic then I add my left overs (chopped) and my favorite dressing, sauces, seasoning or other flavor profiles. If you don't eat flour tortillas or gluten free varieties you can accomplish the same effect with lettuce cups.
Surprise Omelet- Did you know that rice is yummy in an omelet? I just recently discovered this! I guess it makes sense. Egg is good in fried rice. Get creative with your omelets. Let them be a vessel for your leftovers. Simply start the omelet as you normally would and when the egg mixture is sitting, about 40% cooked, start gently adding your chopped left overs. Don't get too crazy. If you add too much the left overs won't get warm enough and the egg won't cook evenly. After you add your goodies, feel free to add some cheese or other favs and fold it up!