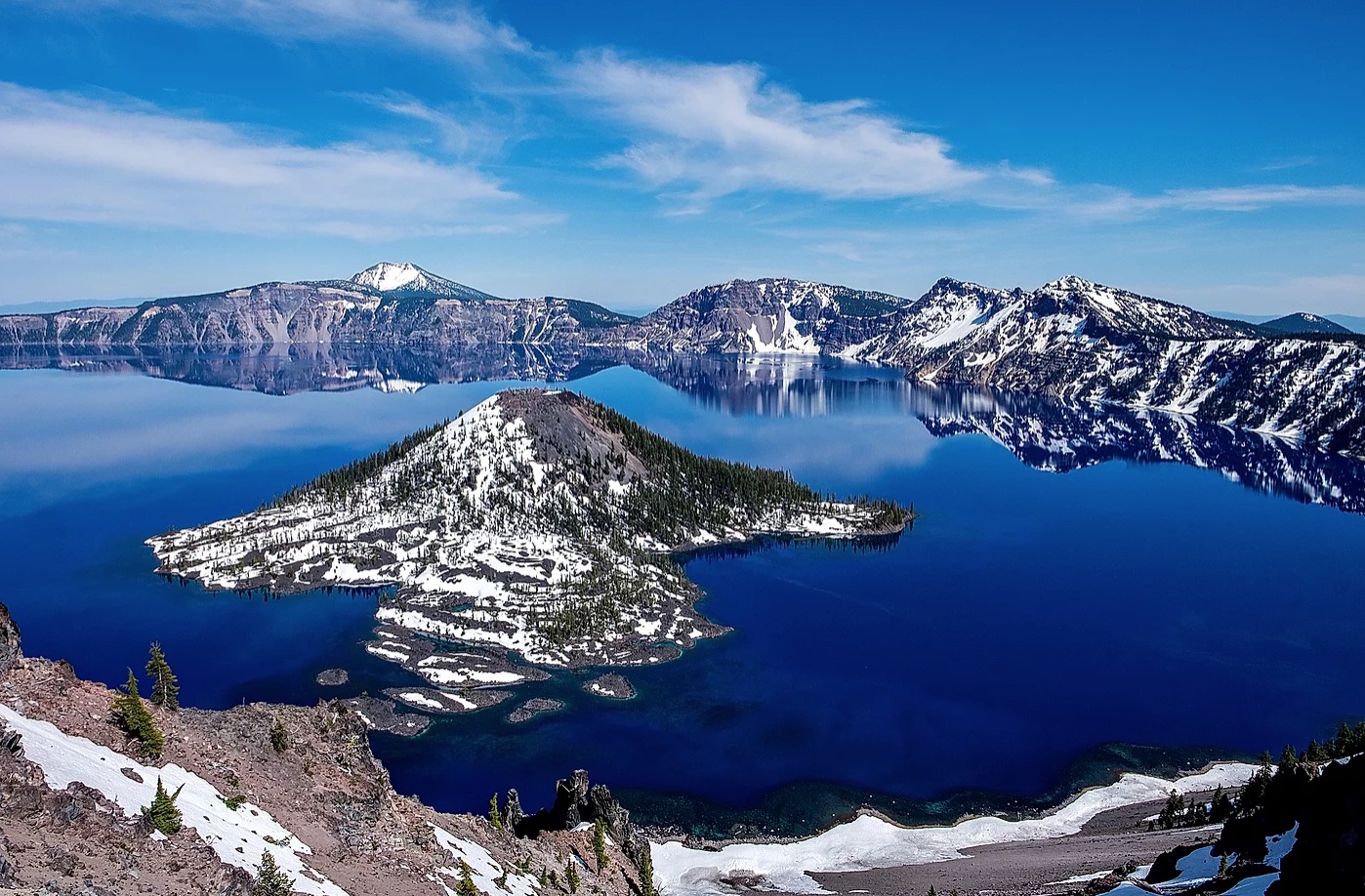 Have you explored the deepest lake in the United States? Have you swam in a crater lake that housed a volcano inside of a volcano? Those are just two of Crater Lake's unique environmental qualities. The vibrant blue water wrapped in steep mountains will silence in mid-sentence and stop you in your tracks.

Staring deep into the sapphire water, you will understand why natives traveled to the lake for spirit quests. They peered into its depths when they needed answers to difficult problems, or direction, searching the clearest lake in the world for clarity, makes sense. Scientists have recorded 142 feet visibility. Compare that to the lake average of 16 feet. Crater Lake is sustained by rain water and snow melt. The absurd clarity is attributed to the fact that there are no in or outlets.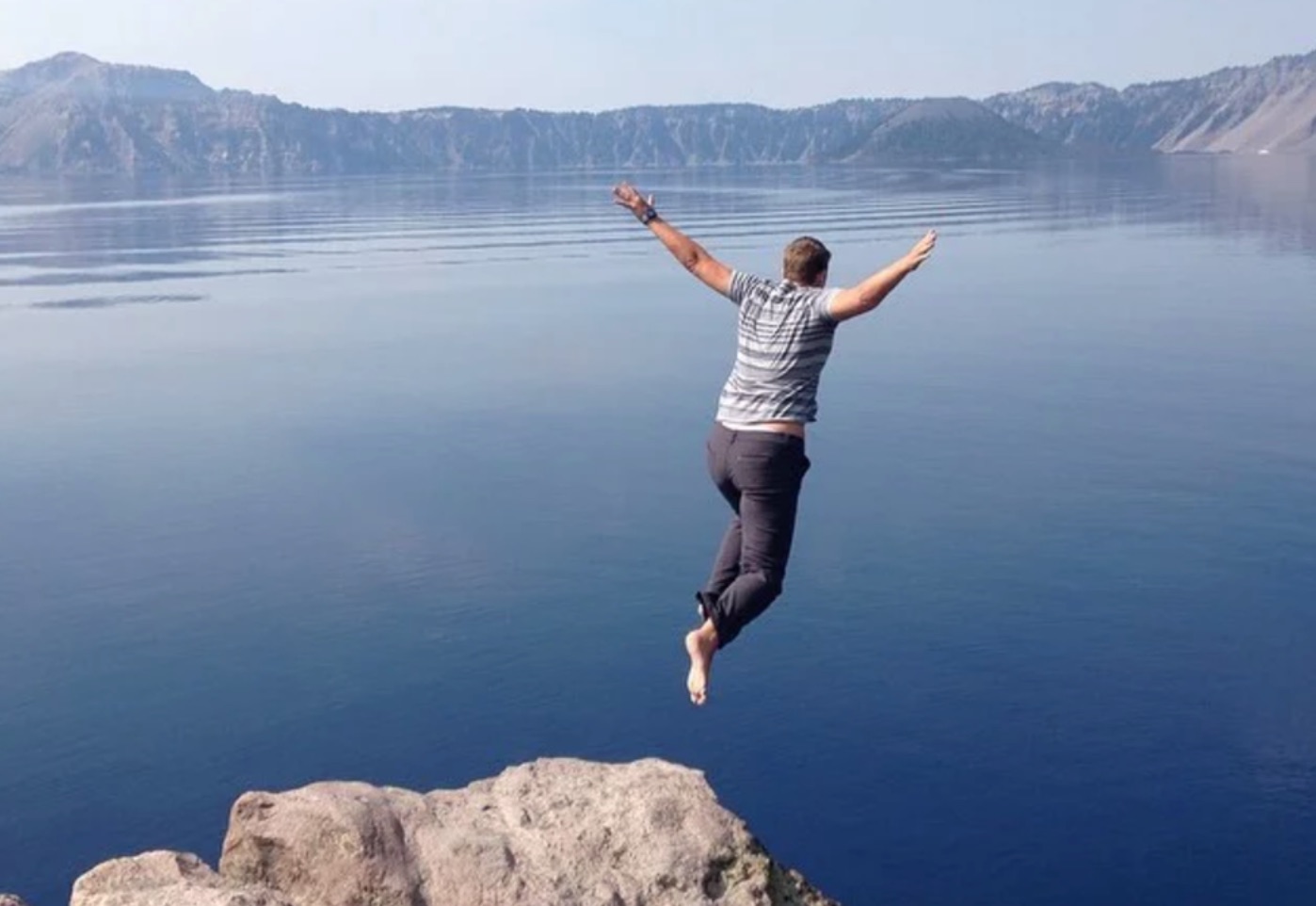 Most people don't realize that swimming is allowed! Lake access is from a one mile switchback trail that descends 700 feet to the water. This section of the lake isn't access friendly since the switch backs are soft sand/dirt. At the end of trail, just past the boat dock (dedicated to the tour boat that runs a general tour for $35 and a visit to Wizard island for $54) is a rock formation that the ranger said you can cliff dive 30 feet from! The experience is breath-taking, physiologically (due to the 34 degree water) and spiritually! Bubbles surrounded you like a blanket of tiny blemish-free crystals reflecting and refracting light.
There's a 30 mile scenic drive that circumnavigates the lake and the 2,000 foot mountains surrounding it. The drive is access friendly with countless pull offs where you can enjoy a quiet moment or picnic. Take care to pack all the food and water you'll need. The only amenities in the park is an overpriced cafe on the west side of the lake that runs short hours. Mazama Village is a few miles outside of the park on the west side offering the only nearby gas station (also overpriced), and the only coffee before 9am. A word of warning, enjoy the views but drive with caution. There are numerous deer and bear dart across the road.
The National Parks service work very hard to keep these treasured spots clean, so thank you for packing out your waste!