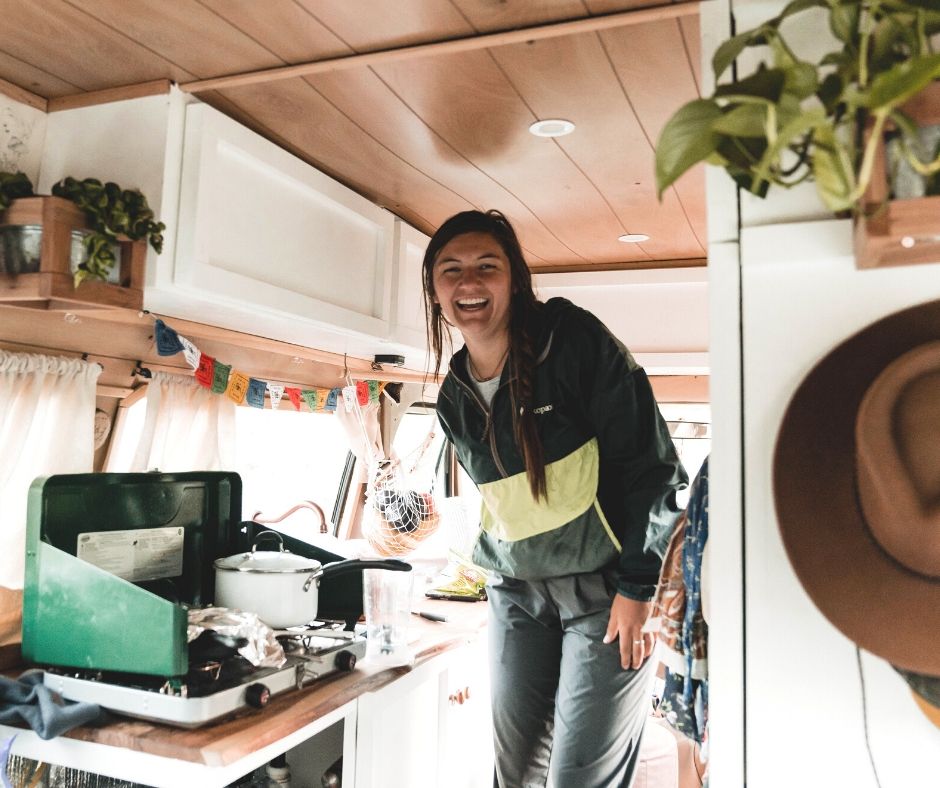 Are you curious about what it would be like to "go tiny"? As a nomad for 6 years bouncing all around the world I'm intrigued as well. Sometimes, you need a little place that you can call yours and put your print on, a home-base. Going tiny offers the chance at a home-base and sustainable tree living. You don't have to give up modern comforts like a western style kitchen and memory foam if you don't want to.
Still, I have countless questions:
It seems like most people on HGTV who build a tiny home park it on their parents land. That doesn't seem like free living, it seems like freeloading. Does the average tiny home owner live part-time on friends and family lots and part-time exploring?
How much savings do you get if you do use the tiny home to explore and travel around the country? I'd imagine the fuel expense would match many people's rent/mortgage.
Tiny homes seem to run from $30k - $100k, are all of these tiny homeowners really great savers, coming in with cash, or are they able to get a specialized loan for this venture?
How does the tiny home dweller get reliable internet connection? Do they venture to the nearest coffee house? I'd imagine many of them are location independent workers who would need an internet connection.
If your tiny home is hit while in transit does the insurance cover the repair? What insurance do you get (RV or home)? When is it considered totaled? What do you do if your home is in the shop?
It might seem like I'm skeptical, but I just want to get down to the day to day logistics to see how tiny living can best be leveraged. If you have any answers to these questions I invite you to comment below or email me at shannon@adventureguru.org and if you're a tiny house dweller or expert I'd love to chat with you about potentially guest appearing on Adventure Guru.